Average daylight / Average sunshine
North Cascades National Park, WA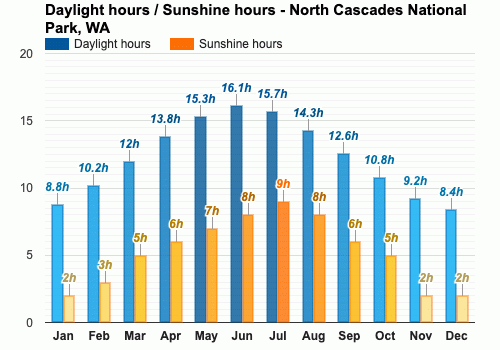 The month with the longest days is June (Average daylight: 16h and 6min).
The month with the shortest days is December (Average daylight: 8h and 20min).
The month with the most sunshine is July (Average sunshine: 9h).
The months with the least sunshine are January, November and December (Average sunshine: 2h).
[Resources]